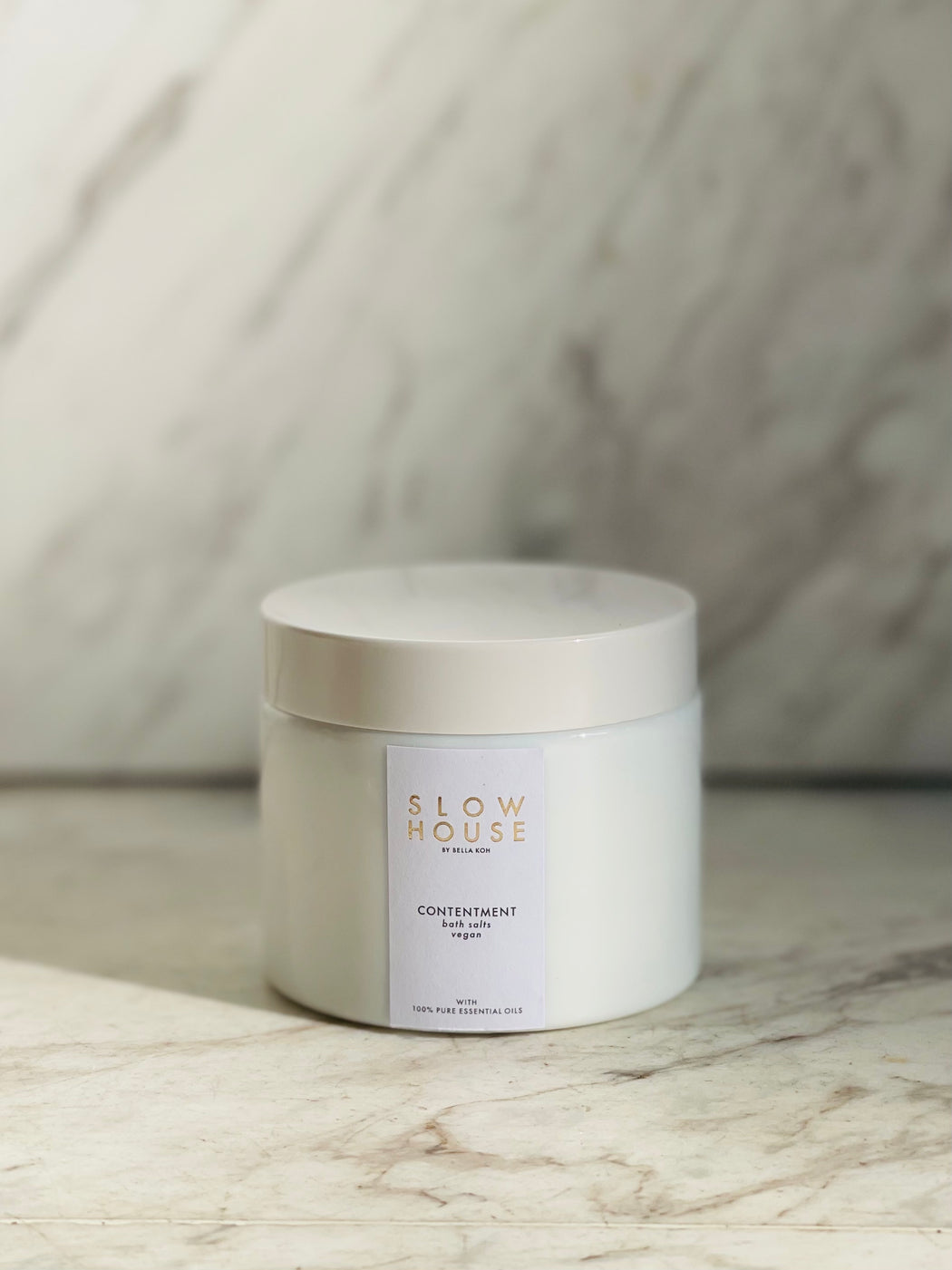 CONTENTMENT Bath Salts I 100g
DETAILS
The Contentment Bath Salts contain a natural blend of organic Pink Himalayan salts, organic raw Pu-erh tea leaves and the Signature Contentment scent.
Pink Himalayan salts are like a daily multi-vitamin in bath form, matched with detoxifying raw Pu-erh tea leaves, helps softens, soothes & calms.
.
DIRECTIONS
Add a few scoops of therapeutic salts to your bathtub or use as a foot soak after a long stressful day, or any day when you choose to pamper yourself. Let salts dissolve for a few minutes to release the therapeutic oils. Inhale, relax and enjoy. Drink plenty of water before and after to prevent dehydration.
.
SUSTAINABILITY EFFORTS
Vegan, Cruelty-Free, Preservative-Free, Planet-friendly, Biodegradable Reusable and recyclable glass jars.
.
INGREDIENTS
Organic Pink Himalayan salts, Organic Raw Pu-erh Tea, Peppermint, Rosemary, Geranium, Bergamot, Lavender, Tea Tree, Eucalyptus, Apricot Kernel Oil, Almond Oil
STORAGE
Store in a sealed and dry place out of direct sunlight.