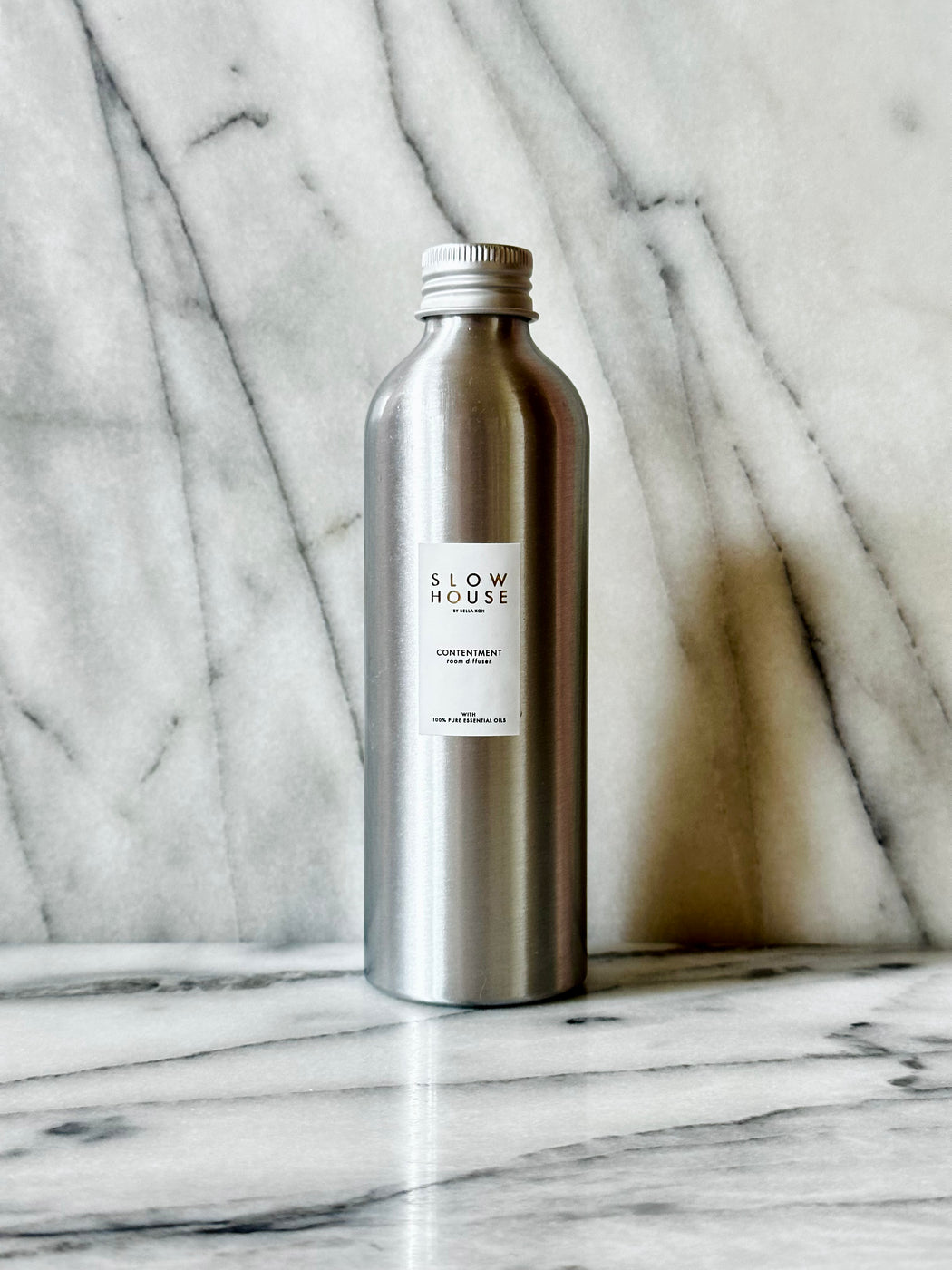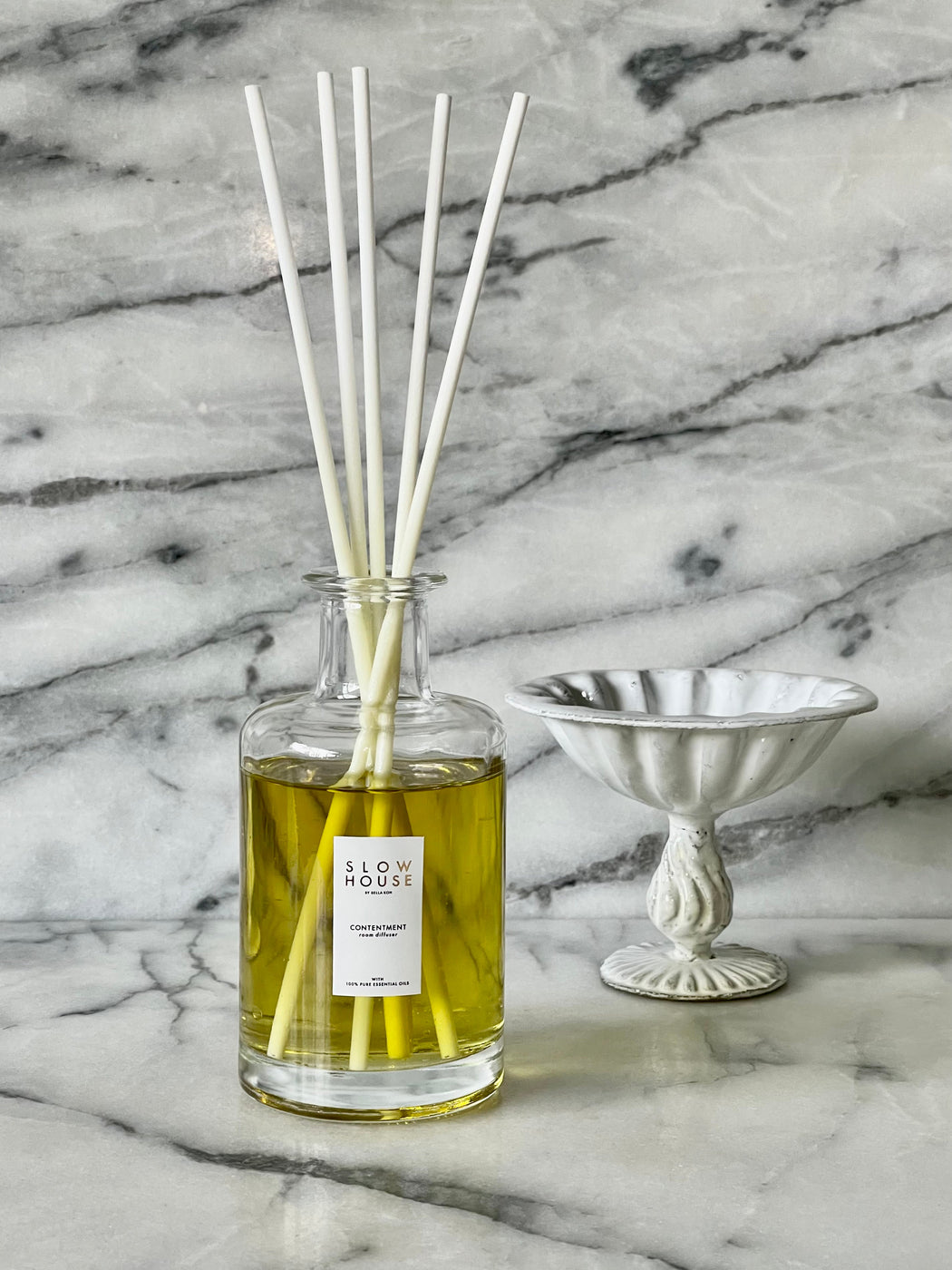 REFILLS I CONTENTMENT Room Diffuser
DETAILS
The Contentment Room Diffuser is an uplifting and invigorating scent. Use in the daytime to help balance agitated moods & calms one down, while benefitting as a mood booster. In the night time, it gently slows down the hectic pace from a stressful day and allows one to feel instant relief.
Thus providing restful, deep sleep and fights insomnia.
.

DIRECTIONS
Put in reeds, allow to diffuse for 48 hours
for the fragrance to fill the room.
Turn the reeds over daily and place in an enclosed space.
This product contains no chemical scent boosters as they are 100% natural,
so the smell is much stronger in smaller spaces.
Up to five months of constant invigorating smells.
.

SUSTAINABILITY EFFORTS
Vegan, Cruelty-Free, Preservative-Free, Planet-friendly, Biodegradable.
Reusable and recyclables aluminium bottles.
INGREDIENTS
Peppermint, Rosemary, Geranium, Bergamot, Lavender, Tea Tree, Eucalyptus
.

STORAGE
Store in a sealed and dry place out of direct sunlight.